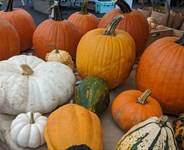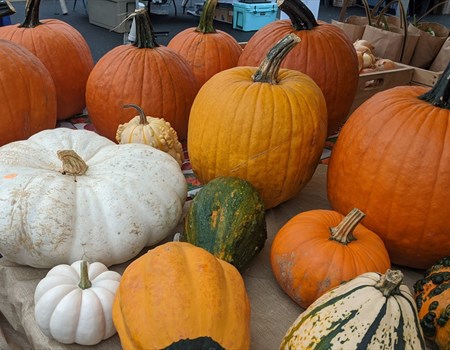 Welcome to pumpkins,gourds, sweet potatoes, root vegetables, and the return of greens sweetened by the cooler weather.
We also have a plethora of arts and crafts to choose from for home and personal decorating, for convenience, or for creative pleasures.
Our Lulu's site continues to be open from 8:00 on Monday mornings, to midnight on Thursdays. The physical site at the Ix Art Park is open on Saturdays from 9:00 a.m.until 1:00 p.m. We are there for you to pick up orders or to buy on site.
Thank you for your continued support of local food producers and artisans, and of Market Central as we "connect the community to local farms, food and entrepreneurs" read more...